CAMILLE SCHEYER & MEGAN TROTT
On Friday, May 27th we had the opportunity to highlight and celebrate UNICEF's impactful partnership with the Special Olympics by supporting Beard Elementary School's field day. Beard Elementary, a school with a robust and empowering special education program, has hosted Special Olympics for over 25 years, and just this year, participated in UNICEF Kid Power for the first time.
UNICEF Kid Power was inspired by the fact that one in four American kids is inactive, while at the same time, one in four kids around the world is malnourished. Addressing both issues, the U.S. Fund for UNICEF created the world's first "wearable for good." By getting active with the UNICEF Kid Power band, kids can go on missions, earn points and unlock therapeutic food packets for severely malnourished children around the world.
Working with Beard  during the event was such a joyful experience. The moment we arrived, the teachers and coordinators were so welcoming and thrilled to have us volunteer; their energy and excitement for the students was inspiring. We could instantly see how much work had gone into this event and how meaningful it is for the community. Every station (each its own bright array of colors) was action-packed and entertaining.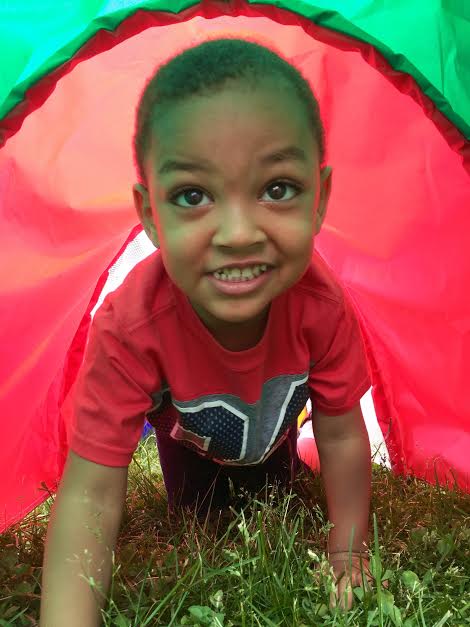 Once the students began lining up for their opening ceremony and 'Chariots of Fire' played over the loud speaker, their faces lit up with joy. The organization and detail was extremely impressive. Each class represented a different country and had a designated flag holder, each of whom was very proud of his/her role. There was even a torch bearer!
The station at which we worked was a clear favorite amongst the students. There were two sets of three tunnels that the students had to crawl through; some raced while others took their time, mesmerized by the bright colors that engulfed them. Even though helping them through the tunnels is a seemingly simple and repetitive task, we felt connected to the students. The energy and happiness that the stations brought into their day was uplifting.
We ran into an obstacle when the rain came down. However, the students and teachers were so enthusiastic that the rain made no difference on this special day. From beginning to end, everyone was in high spirits, especially when each student received a medal at the closing ceremony.
What was even more heartening was how committed the faculty, parents, and other volunteers were to making this a 
memorable day for their students. The kids, whether they were a part of the special education program or not, all got along extraordinarily well and enjoyed the day equally, thanks to such an incredible support system.  We are grateful that Beard Elementary welcomed us with open hearts and gave us the opportunity to see how committed the community is to its children. Rain or shine, it was an awe-inspiring day!