Back to School in Vanuatu: UNICEF Helps Kids Be Kids Again
"I want to go back to school soon, because I miss my friends a lot." — Joana, age 10
Life is still a struggle for the children affected by Cyclone Pam. But prospects grew brighter this week for those, who armed with UNICEF supplies, headed back to school. For the tens of thousands of school-aged children who saw the storm devastate their communities, reuniting with teachers and friends, even in temporary classrooms — like one of the many UNICEF learning tents sent to Port Vila and Tongoa — helps to reassure them that normal life can return.
On Efate Island, Vanuatu, St. Joseph's Primary School was first to open in a 236-square-feet UNICEF tent stocked with the vital materials teachers need to get kids learning. Soon to follow are schools in Tongoa, where seven more tents and a assortment of supplies will get 570 more children back to their daily routine.
In neighboring Tuvalu, hard hit by Cyclone Pam storm surges, the arrival of UNICEF day packs stuffed with school supplies is helping to give students what UNICEF Pacific Representative Dr. Karen Allen says children traumatized by disaster desperately need: "a sense of normalcy and stability that helps them to psychologically recover."
On Ifira and Tanna Island, where many schools were completely destroyed, that healing has yet to begin. "It will take some time before we return to normal," says Shim George, principal of the heavily damaged Lenakel Presbyterian College.
UNICEF will not stop until all Vanuatu's students are finally, like the children below, heading back to school.
Ready to learn! The students are excited about their new backpacks full of school supplies.
10-year-old Joana and her family lost their home and crops to Cyclone Pam. Getting back to school is her priority. "I want to go back to school soon," she says, "because I miss my friends a lot."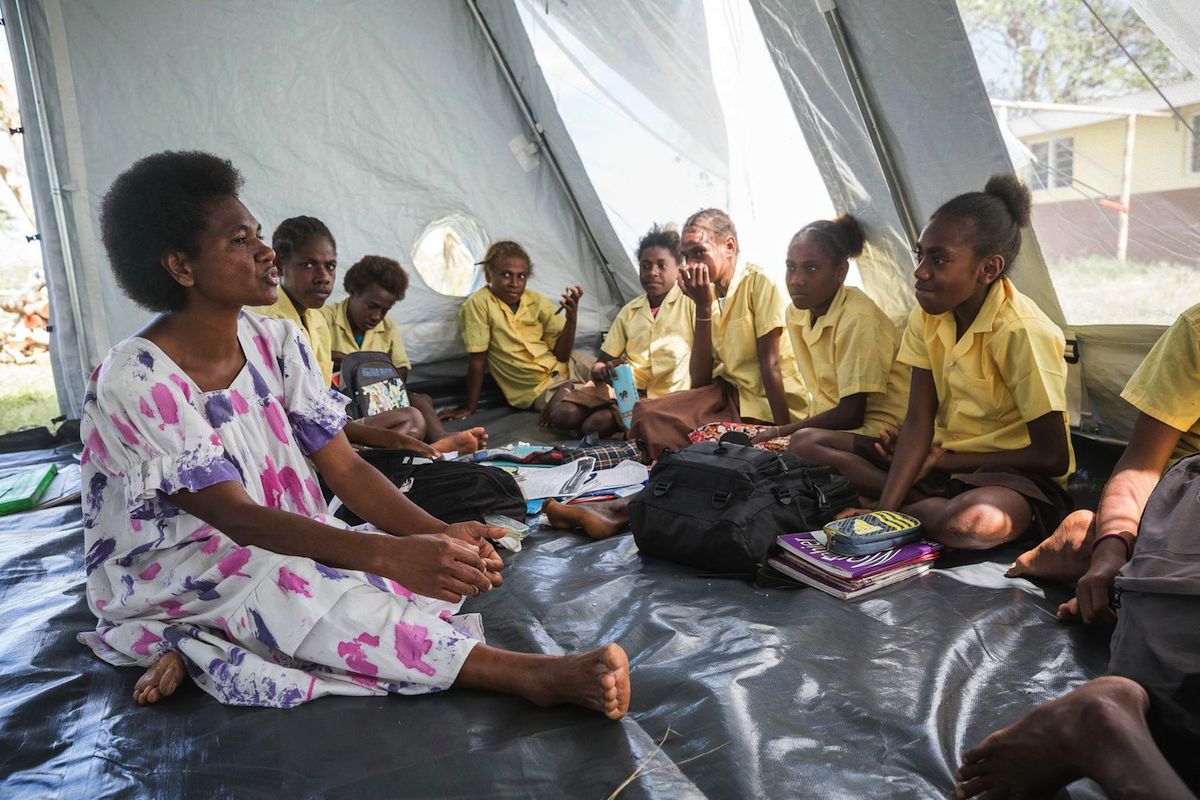 School's in session! UNICEF tents serve as classrooms at St. Joseph's school on Efate Island. On the first day back, just half the students were able to make it. "The children love coming, so we hope they will return," says Deputy Principal Catherine Warsal.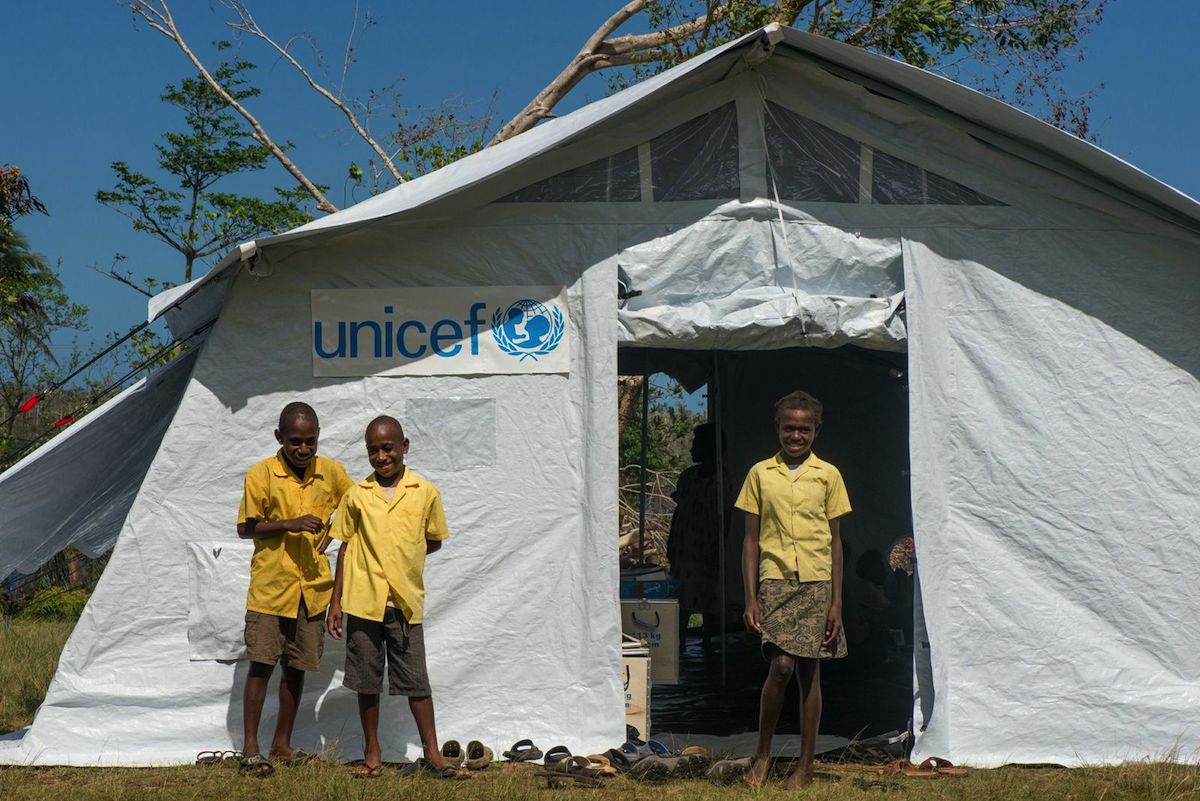 More than half the schools in Vanuatu's Tafea, Torba, Penama, Malampa and Shefa provinces have been damaged, but that hasn't stopped these kids from suiting up for a day of learning. 
© UNICEF/NYHQ2015