4. Providing safe spaces for kids to play, learn and recover.
UNICEF has set up ten child-friendly spaces in informal camps, helping children recover from trauma with psychological support and offering a safe space for learning and playing. Watch this CNN report to learn more.
Above, Sarita, 13, stands in a child-friendly space in Tundikhel, a large grass-covered area and important landmark in Kathmandu. "When the earthquake started, I was really scared, and everybody was running around and shouting," she recalled.
"My father had gone grocery shopping, and when my mother and I tried to call him, we could not reach him. We managed to contact my father three hours after the earthquake. Then we thanked God."
5. Vaccinating more than 500,000 children against measles.
With so many children living closely in "tent cities," the potential for measles outbreaks is very real. UNICEF is working with WHO and the Nepalese government to immunize more than half a million children through emergency vaccination campaigns in the Kathmandu Valley and beyond.
Says UNICEF's Representative in Nepal, Tomoo Hozumi, "We have been working for decades to eliminate measles in Nepal. Unless we act now, there is a real risk of it re-emerging as a major threat for children."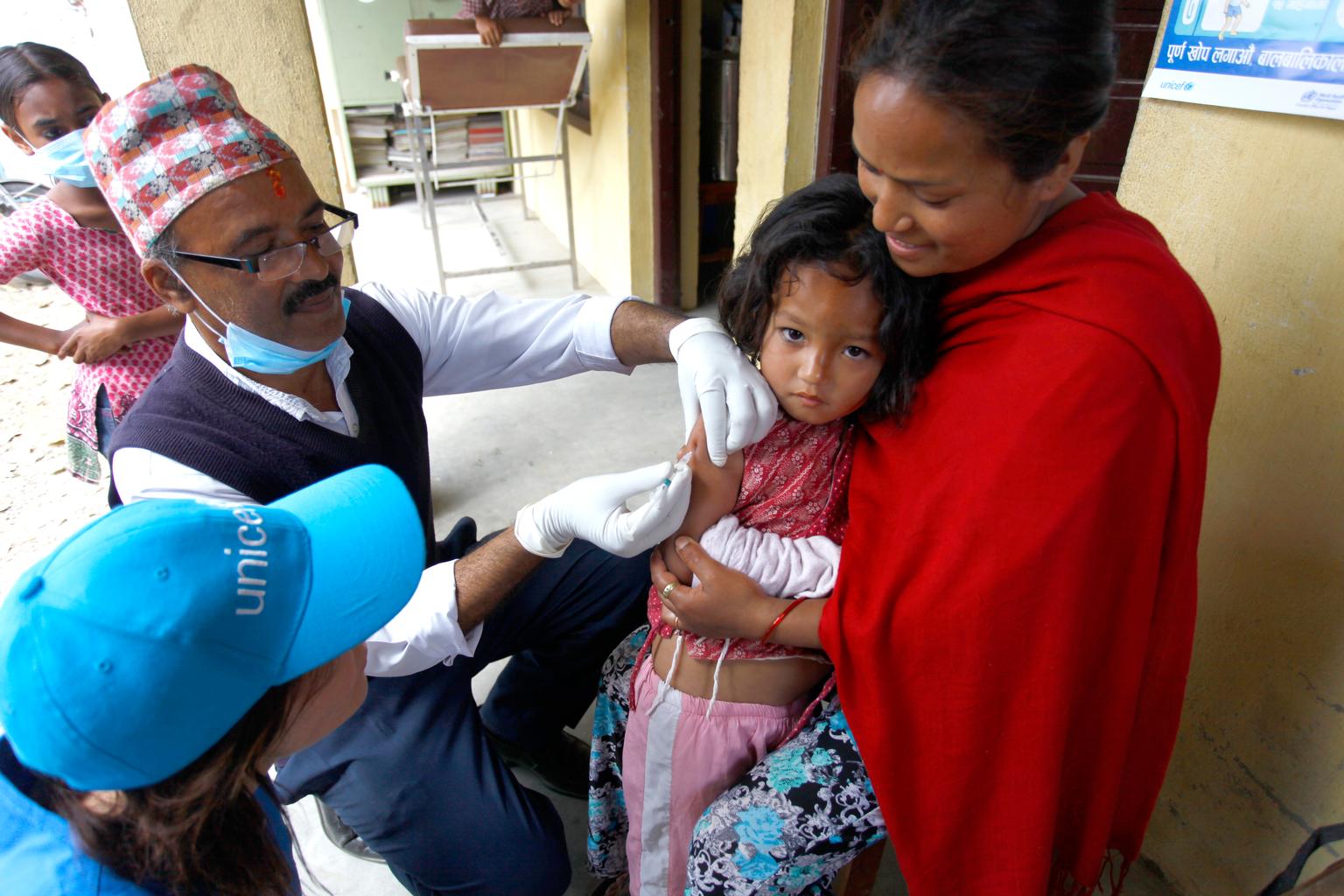 Above, Neisha Shakya, 4, receives a measles and rubella vaccination. Her mother, right, brought her to the health post from their temporary shelter. "We are afraid of disease after the earthquake, and that is why I brought Neisha here." The family is sheltering on a chicken farm in Bungamati, Kathmandu Valley, with six other families. See more from UNICEF Nepal.
Children need your help
More than 1.7 million children are in urgent need of humanitarian aid. Learn about how you can help.