Packed with Potential
Every UNICEF backpack comes with so much more than school supplies.
It comes with everything a child needs to transform their life.
Donate a Backpack
264 million kids didn't go to school today. These backpacks could change their futures.
Back to School basics pack
Backpack
Vaccine
Notebooks
Pencils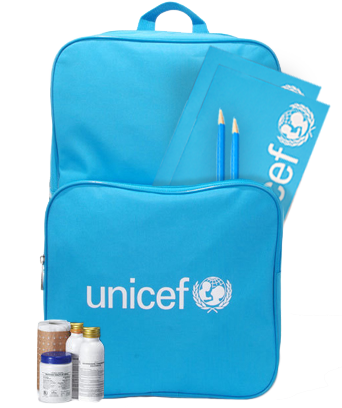 Survive and thrive pack
Backpack
School-in-a-box
(Classroom supplies for 1 teacher and 40 students for 3 months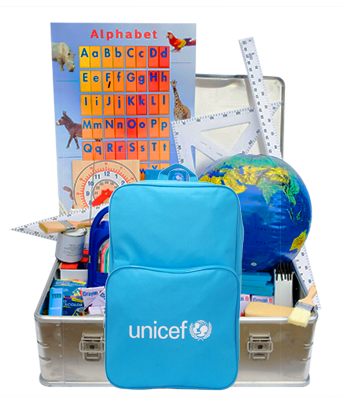 Brighter future pack
Backpack
Solar wind-up radio
Storybooks
Math Teaching kit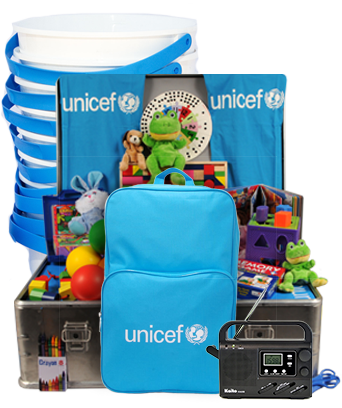 See the Potential in these kids...