Working Together to Stop Ebola
West Africa is experiencing the deadliest outbreak of the Ebola virus in history. An estimated 8.5 million children live in Ebola-affected areas, and more than 11,000 children have lost one or both parents to the deadly disease. Ebola can be stopped, but we must act now.
In 2015, the UNICEF USA teamed up with African American churches and religious organizations across the U.S. to help stop Ebola. The joint initiative raised funds to provide lifesaving hygiene kits to children and families in Liberia, one of the West African countries hardest hit by the deadly virus.
A simple UNICEF hygiene kit has been a first line of defense for children and their families. Each kit contains gloves, gowns, masks, soap, chlorine and other essential items to fight the disease.
Help save lives. Join us to stop Ebola.
Give today
A gift of $43 can provide one hygiene kit for a family or school. Donations can also be made in increments of $10 or $20 to support the purchase of kits.
Ebola Outbreak
Some 8.5 million children and young people live in Ebola-affected areas.
At least 11,000 children have lost one or both parents to Ebola.
More than 3.5 million children are not in class because Ebola has shut down their schools.
UNICEF is helping Liberia reopen more than 5,000 schools closed by the Ebola outbreak.
UNICEF has helped distribute more than 600,000 bottles of chlorine bleach in Guinea and Liberia.
UNICEF has reached 5.5 million people in West Africa with vital Ebola prevention information.
UNICEF is working to distribute essential medicine for Ebola across Sierra Leone.
3.2 million people in Guinea have received Ebola prevention information through UNICEF outreach.
UNICEF has recruited 240 religious and youth leaders to raise awareness at the outbreak's epicenter.
In Guinea and Liberia, UNICEF and its partners have distributed 2 million bars of soap.
Bishop P.A. Brooks
First Assistant Presiding Bishop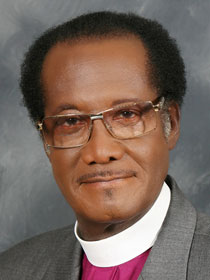 "We are so pleased to be a part of this historical effort. This partnership between the African American Church and the U.S. Fund for UNICEF has tremendous potential. Many African American churches have for years provided assistance to our brothers and sisters in Africa. With us now connecting with the U.S. Fund for UNICEF, we can all do much more."
Bishop Charles H. Ellis, III
Presiding Prelate
Pentecostal Assemblies of the World, Inc.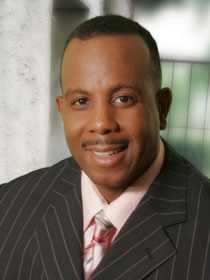 "The Pentecostal Assemblies of the World has been deeply involved in mission work in Africa since 1997. Our focus point has been health care. So we are very excited about partnering with the U.S. Fund for UNICEF on the I Am Stopping Ebola Campaign, along with developing future endeavors."
Dr. James C. Perkins
President
Progressive National Baptist Convention, Inc.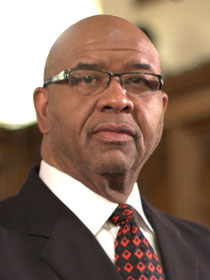 "Progressive National Baptist Convention has been responding to the Ebola crisis within West Africa along with other Baptist organizations. With us now moving to collaborate with the U.S. Fund for UNICEF we see greater possibilities of making an impact. We are grateful to be part of this partnership."
About UNICEF and the Ebola response
UNICEF (the United Nations Children's Fund) has helped save more children's lives than any other humanitarian organization.
UNICEF works in more than 190 countries and territories, providing health care, vaccines, clean water, nutrition, education and emergency relief to the world's most vulnerable children.
From the beginning of the Ebola outbreak, UNICEF has been on the front lines airlifting supplies, training health workers and caring for kids and their families. UNICEF is leading awareness campaigns and providing massive quantities of medical supplies, tents, hygiene kits and protective equipment in Liberia, Sierra Leone and Guinea.
Reverend Dr. Calvin O. Butts, III
Pastor
Abyssinian Baptist Church in the City of New York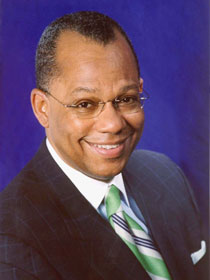 "Hygiene is the first line of defense for children and their families against the virus. Along with my other distinguished friends in the consortium, I am honored to work with the U.S. Fund for UNICEF to assist in providing hygiene kits where they are needed most."
Dr. William B. Moore
Chairman, The Foreign Mission Board
National Baptist Convention USA, Inc.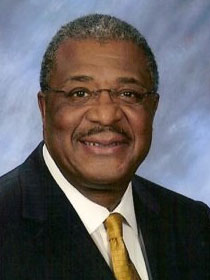 "The National Baptist Convention's involvement in mission ministry within Africa has been one of our main priorities. Now we are so pleased to be sitting down with our brothers and sisters at the U.S. Fund for UNICEF to map out how we can move together in a collective effort to reach out and touch those in need in the Motherland."
Get involved
Is your community looking to stop Ebola?
Join the campaign.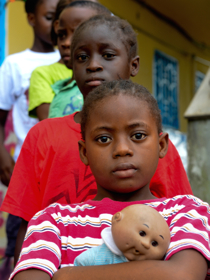 If you would like to get your community involved in stopping Ebola, please contact Semhar Araia, at saraia@unicefusa.org, to receive more information.