Indian Ocean Tsunami:
A LOOK BACK AND A LEAP FORWARD
December 23, 2014
Ten years ago, on the day after Christmas, a tectonic shift off the coast of Sumatra triggered a 9.1-magnitude earthquake. That seismic jolt unleashed a tsunami that slammed into the shores of Indonesia and many of its South Asian neighbors, swallowing everything in its path and leaving nearly 230, 000 dead or missing—more than a third of them children.
The Indian Ocean Tsunami of 2004 created the biggest humanitarian emergency in modern history. Entire communities were destroyed, and families were torn apart. The destruction and chaos put millions of children at risk.
Immediate Action
In response, UNICEF undertook one of its largest emergency and recovery operations ever. Teams were mobilized in eight countries—Indonesia, Thailand, Myanmar, Malaysia, Sri Lanka, the Maldives, India and Somalia—to deliver life-saving aid. Top priorities included providing clean drinking water and preventing malnutrition and measles and other disease outbreaks. With child trafficking concerns heightened, UNICEF moved quickly to provide safe havens for lost children, and help them reunite with relatives. UNICEF also focused on getting children back to school as quickly as possible, recruiting teachers, creating makeshift classrooms and providing supplies.
In Aceh, Indonesia's northernmost province and the hardest hit, 21 UNICEF-supported child centers were set up where children could learn but also play, sing, draw and dance—all important activities for children recovering from trauma—and receive psychosocial support. For recreation, and to help children regain a sense of normalcy, UNICEF also distributed volleyballs, soccer balls, hula hoops and other toys and games.
And it was in post-tsunami Indonesia that UNICEF first piloted the innovative Art in a Box program, which provides children affected by disaster with materials to express themselves through the arts and work through their emotions.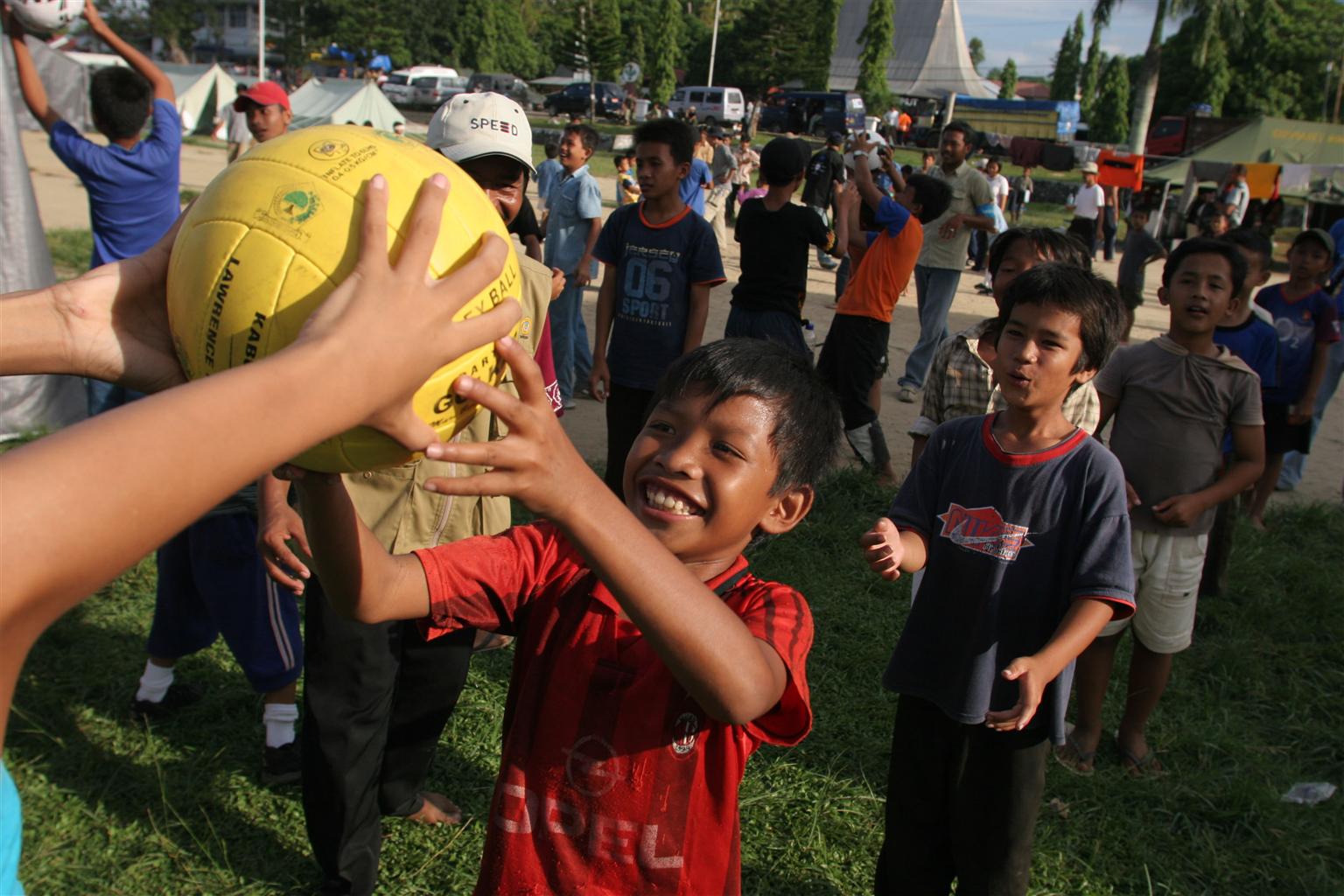 Long-term recovery
UNICEF and its partners' early assistance efforts saved and helped stabilize many young lives. They also helped pave the way for long-term improvements in Indonesia and other parts of the region that had been struggling well before disaster struck. In the course of rebuilding, with UNICEF's help, many tsunami-affected areas have been able to build back better, in education, health care, sanitation and other services and related infrastructure. What started out as a humanitarian rescue mission 10 years ago has since evolved into a series of long-term programs of rehabilitation and sustainable development, with better standards and systems for the care and protection of children.
In Aceh, for example, nearly 350 new earthquake-resistant and better-equipped schools have been built with UNICEF's assistance. UNICEF also helped strengthen Aceh's community-based health care and reform the juvenile justice system. In Thailand and Sri Lanka, water and sanitation systems have been upgraded and more rigorous child protection measures are in place.
And the progress continues. One of the more recent successes to emerge out of post-tsunami recovery efforts is the use of text messaging to support midwives caring for new mothers and their babies in remote areas of Indonesia. A successful pilot program to wipe out malaria on the island of Sabanghas become a model for other communities. Many areas in countries that were devastated by the tsunami are stronger and more resilient today, and better prepared for the future.
Photos: © UNICEF/NYHQ2005-0323/Estey; © UNICEF/NYHQ2005-0593/Estey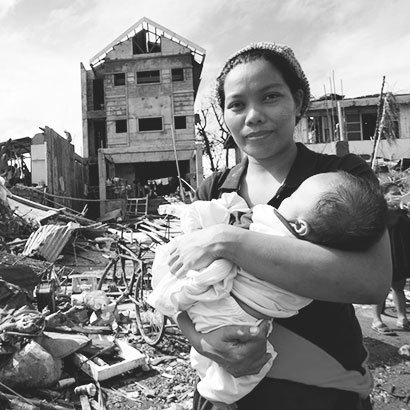 Read On: UNICEF Emergency and Disaster Response
Founded in 1946 to help children suffering in the aftermath of World War II, UNICEF provides children and families with the support they need whenever disaster strikes. Responding to more than 250 emergencies each year from conflicts to natural disasters, UNICEF can deliver lifesaving aid to children almost anywhere in the world within 72 hours .
Find Out More