Did You Know?
In 2020, 1.3 million children in South Sudan will need treatment for acute malnutrition
An estimated 5.5 million people — 47 percent of the population— face acute food insecurity
Violence has displaced more than 4 million people, 60 percent of them children
1 out of 10 children in South Sudan die before their fifth birthday
4.2 million children are out of school; just 40 percent of those in school are girls
Only 40 percent of the population has access to safe water; 10 percent, basic sanitation 
Over 60 percent practice open defecation – a recipe for deadly waterborne diseases
Conflict, underdevelopment and persistent economic instability have plagued South Sudan since its creation in July 2011, when Sudan split into two countries. Civil war broke out in 2013; large-scale displacement has separated many children from their families, disrupting their education and exposing them to violence, exploitation and forced recruitment into armed groups. The violence has been particularly hard on girls. 
A key peace agreement signed in September 2018 brought greater stability to the world's youngest nation, but unemployment remains high and the effects of drought and climate change are compounded by rising total public debt and high inflation. 
The COVID-19 lockdown has had many ill effects on children, including increased teenage pregnancy rates, a rise in child labor and disrupted vaccination campaigns. As of September 2020, more than 2,600 cases of COVID-19 have been recorded, with 49 deaths. 
"Before the pandemic reached South Sudan, 2.2 million children were out of school, and now an additional 2 million children are out of school," said Mads Oyen, acting Representative of UNICEF South Sudan. "A whole generation of children is hit, and we rely on solid partnerships to catch up as soon as the schools are opening."
Gift lives in South Sudan, where, thanks to UNICEF, he received a kind of lifesaving treatment for malnutrition that's working miracles for millions of children around the world.
Why Donate to UNICEF? It's the Smart Way to Make Your Money Go Further for Children in South Sudan
UNICEF has distributed more than 240,000 face masks to prevent the spread of COVID-19 in South Sudan
As of June 2020, an estimated 1.5 million children were continuing their education via radio lessons provided by the Ministry of Education and General Instruction, with technical support from UNICEF
In 2019, UNICEF provided lifesaving treatment to more than 172,000 children suffering from severe acute malnutrition; 91 percent of those admitted for treatment were cured
More than 1 million pregnant women and breastfeeding mothers attended support groups and received counseling to help them give their children the nutrition they need to grow up healthy and strong
Nearly half a million people were provided access to safe water
UNICEF vaccinated over 430,000 children against measles, a leading cause of death in children
Since February 2018, more than 1,000 children have been released by various armed groups
UNICEF helped 550,000 children who were out of school get back to learning by rehabilitating schools damaged by the conflict, training teachers, distributing textbooks and classroom supplies and creating safe places where children could study and play
More than 161,000 children received emotional support
Meet the Children of South Sudan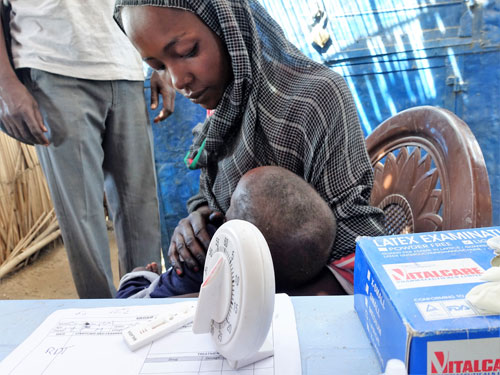 One-year-old Angar is safe in her mother's arms — and healthy — after a three-month treatment for severe acute malnutrition (SAM). Born premature, Angar was on the verge of death when a UNICEF-supported mobile nutrition team met her and her mother during a visit to their village. Because there was no health center near her home, the team brought Angar to a stabilization center, where she was treated with Ready-to-Use Therapeutic Food. After one week, she was strong enough to be referred to an outpatient mobile clinic, beginning to gain weight and breastfeeding well. "Without UNICEF, I would have lost her," says her grateful mother.
17-year-old Achiro studies hard, loves science and enjoys being a member of her school's UNICEF hygiene club. She wants to be a doctor one day, so she knows the importance of the topics they discuss, like proper handwashing, sanitation maintenance, and environmental hygiene. But she also appreciates how much easier the club has made her monthly periods. At clubs like hers, girls can talk about tough issues like gender-based violence, and pick up sanitary pads, which are expensive and unavailable to most families. "Now, we still come to school and attend classes," says Achiro. "No problem!"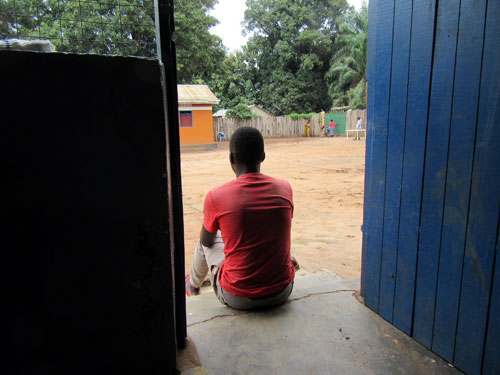 "They will kill me if they find me," says James, who's been looking over his shoulder ever since he escaped from the armed group that abducted him nearly four years ago. James's ordeal began when soldiers dragged him off a bus into the bush, gave him a gun and sent him to fight. James managed to escape to a town, where a UNICEF-supported vocational training center helped him and other forcibly conscripted children reintegrate into the community and learn skills he needed to move ahead with his life. With that support, James is now taking comfort in a productive daily routine and learning electronics.
UNICEF and partners are working tirelessly iaround the world to save and protect children. With a presence in 190 countries and territories, UNICEF has helped save more children's lives than any other humanitarian organization in the world.