The Central African Republic (CAR) is one of the world's poorest countries. Due to years of civil conflict — which has destroyed everything from health care centers to places of worship — it is also one of the most dangerous places to be a child. Roughly 620,000 people in CAR have been displaced, more than half of them children. 
CAR's state of crisis has barely registered on the world stage. But as the late January peace talks among all the warring parties progressed, the largely neglected humanitarian crisis began to grab headlines as the end of the conflict seemed to draw near. On February 6, 2019, the CAR government and 14 armed groups signed an agreement, initiating a positive step toward a better future for CAR's children.
Parfait Onanga-Anyanga, the United Nations Secretary-General's Special Representative and Head of the UN mission in CAR called the signing of the peace deal a "necessary and decisive step, certainly, but only one step. The hardest thing is indeed to come. The real test will be in the full and good faith implementation of the agreement."
The fragile peace process has failed to stop the violence, and civilians continue to suffer. In May, attacks by armed groups killed at least 54 people. These were only the latest assaults on citizens that have left 2.9 million people, or half of the country, in need of humanitarian assistance.
"Conditions on the ground remain extremely dangerous for children. They have been targeted by armed groups, caught in the crossfire and recruited to the fighting," says Marie-Pierre Poirier, UNICEF Regional Director for West and Central Africa. "The places children rely on for protection and support —schools, hospitals and places of worship — have also come under attack."
The clashes began in 2012 between the mostly Christian anti-Balaka militia and the Séléka rebel coalition. While a peace agreement was reached in January 2013, rebels ousted then-President François Bozizé, and a new president, Michel Djotodia, came to power amid brutal violence. To protect civilians, the UN stabilization mission arrived in 2014, but over time, fighting renewed, making life ever more perilous for children. The verified number of minors forced to take up arms is four times what it was in 2016, and there's been an alarming rise in cases of children suffering from severe acute malnutrition — deadly if left untreated.
"Whether by the ex-Seleka or the anti-Balaka [rebel group], children's rights are trampled on," says UNICEF's Bambari Field Office Chief Olivier Mirindi-Chiza of the groups whose battles over cattle routes and lands rich in diamonds, gold and uranium have held an entire nation hostage. "Both kill children, use them in fighting, [and] attack, loot and occupy their schools."
Fore called upon all parties to translate the peace agreement into meaningful action for children, especially those forced to fight by armed groups, who she insists must be released and treated as victims by the judicial system. Reminding the world that they are children first, Fore challenged the Government to adopt the Child Protection Code and the juvenile justice system with international standards.
According to the UN Office for the Coordination of Humanitarian Affairs (OCHA), in 2019, 2.9 million people in CAR, more than half of them children, will need humanitarian and protection assistance.
Meet Olivier Mirindi, chief of the UNICEF field Office in Bambari, a Central African Republic (CAR) town at the center of the ongoing violence between armed groups. Two thirds of the children in CAR require humanitarian assistance. Watch Mirindi talk about the tremendous challenges and rewards of helping children get the nutrition, education and protection they so desperately need.
Did You Know?
In 2019, 38,000 children under 5 will suffer from severe acute malnutrition (SAM)
Since 2014, some 13,000 children, including 3,000 girls, have been released from armed groups. Due to lack of funding 30 percent of these children haven't received the help they need to rejoin their communities and live healthy, productive lives
The warring militias that control four-fifths of the Central African Republic (CAR) target civilians. Thousands of children have been sexually assaulted or forced to become child soldiers
An estimated three out of four people live on less than US$1.90 a day
Two in three children — around 1.5 million — need humanitarian assistance 
One in four children has been driven from home — either displaced within CAR or a neighboring country
Fewer than three in five children finish primary school; just six percent, high school
CAR has the second highest newborn death rate in the world
Of the 1.9 million people without access to safe water, 950,000 of them are children. Many people living in sites for those displaced by conflict are forced to make do with water and sanitation that don't meet basic standards 
As of October 2018, UNICEF received only a little more than half the funds needed to get emergency aid to the 700,000 children requiring humanitarian assistance
Meet the Children of Central African Republic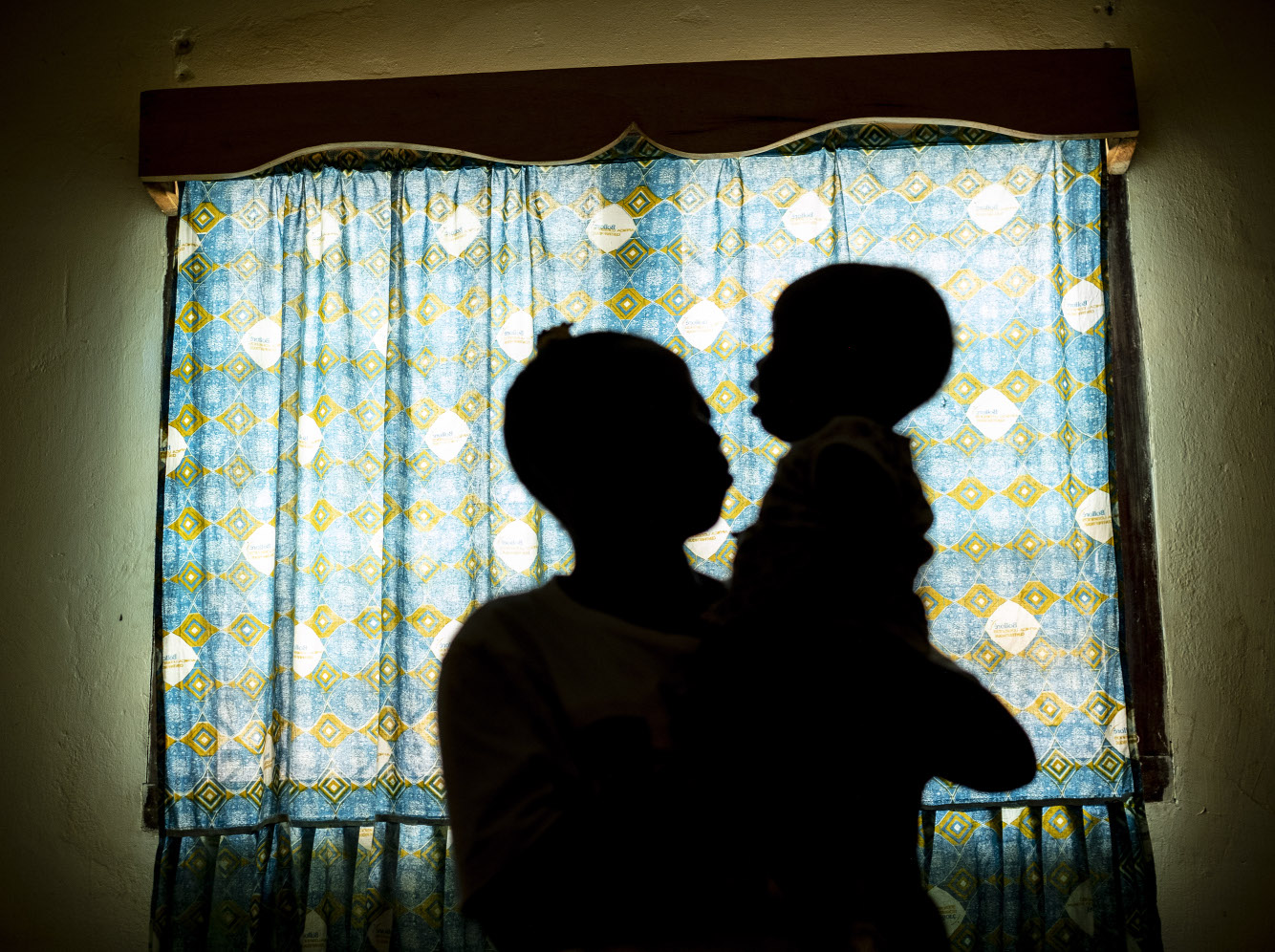 Esther's brutalization at the hands of an armed group is all too common in CAR. When her town was invaded last year, Esther, 17, was captured and told she'd be shot if she didn't stay quiet. She passed out but some time later awoke to her lower body covered in blood. Released by a passer-by, Esther went looking for her parents, then sought shelter with relatives, where she discovered she was pregnant with her rapist's child. Now mother to an 11-month-old, Esther is getting help from UNICEF to heal and move forward: "I don't want to suffer anymore," she says. "I want vocational training. And I want help taking care of my baby, because I have nothing."
When Prosper arrived at the health center, holding his 3 ½ year old son, Pierre, in his arms, the severely malnourished boy weighed only 19 pounds. On the 7-mile walk to get there, Prosper prayed: "I didn't know if I was going to get to the hospital with Pierre alive." With no job in a country ripped apart by conflict, Prosper struggled to find enough food for Pierre, but thankfully they got help before it was too late. Though Pierre was near death, doctors and therapeutic food provided by UNICEF brought him back to life. "It is bittersweet to see Pierre smiling again," says Theophile Basimba, UNICEF Nutrition Specialist. "Too many kids across this country are unable to get the care they so desperately need."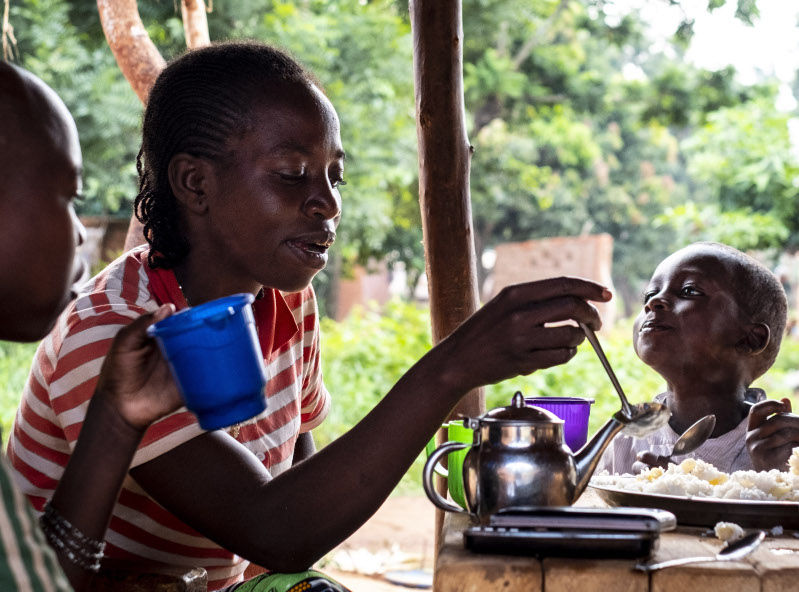 Seydou, right, is only 8, but already has a keen survival instinct. After his parents were killed, he walked over 30 miles by himself and lived on the street until he ended up at Esperance, a UNICEF partner now working to unite him with his extended family. Until they do, he's safe and well cared for by his host mother, Tanguy Mandakatcha, who has fostered 11 children. Because the crisis in CAR has failed to command the world's attention, there's no funding for the shelters and facilities needed to help children separated from their families. Instead, that burden falls to people like Tanguy, who, luckily for Seydou, sees herself as a protector of children: "We are in a moment of crisis. There are so many children who need help."
UNICEF and partners are working tirelessly in Syria, Yemen, South Sudan, Bangladesh and around the world to save and protect children. With a presence in 190 countries, UNICEF has helped save more children's lives than any other humanitarian organization in the world.

All photos: © UNICEF/Gilbertson VII Photo