U.S. Fund for UNICEF Special Offers
While you are out shopping for loved ones this holiday season, here are some ways you can support children in need. From soft toys to gifts cards, the U.S. Fund for UNICEF has partnered with leading brands to offer exlcusive items and opportunities which benefit programs to save and improve children's lives.
Learn how American Airlines, DELTA, Disney, H&M, IKEA, K.I.N.D, Pier 1 and Target are supporting UNICEF. 
Offers that Benefit UNICEF
American Airlines: A Little Change Makes a Big Difference

This holiday, while traveling around the world, you can use your spare currency to make a difference in the lives of children in need. Through UNICEF's Change for Good program on American Airlines, travelers can make donations of foreign and domestic currency on select American Airlines international flights. Every euro, pound, peso, yen, dollar, etc., donated will help UNICEF provide a healthier, happier future for children around the world. 
Change for Good is an innovative partnership between UNICEF and the international airline industry. American Airlines has been the participating airline in the U.S. since 1994, making Change for Good one of American's largest, and longest-running charitable programs.
American Airlines AAdvantage members can also donate their AAdvantage miles (1,000-mile minimum) to support American's Kids in Need program which supports children's charities including the U.S. Fund for UNICEF.
Delta  

For 16 years, Delta and the U.S. Fund for UNICEF have had a partnership where Delta SkyMiles® members can donate their unused frequent flyers miles to the organization for travel in support of UNICEF's lifesaving work for children. To donate miles, visit delta.com/skywish.
Delta SkyMiles members: www.delta.com/skywish
Disney & Target
UNICEF Kid Power allows kids to get active and save lives. With the world's first wearable-for-good™, available at Target this holiday season in blue, orange and two special "Star Wars: Force for Change" editions in black and white, kids go on missions to learn about new cultures and earn points. Points unlock funding from partners, parents and fans, and funds are used by UNICEF to deliver lifesaving packets of therapeutic food to severely malnourished children around the world. UNICEF Kid Power is made possible through the generous support of Disney, "Star Wars: Force for Change" and Target.
H&M: 'The Gift That Gives Back'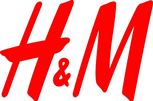 H&M customers can support UNICEF in providing quality education to children living in Myanmar by picking up a gift card at any H&M store from November 5 to December 31. The H&M Conscious Foundation will donate 5% of the total amount uploaded to each gift card.
Since 2004, H&M has contributed more than $19 million to UNICEF's work to uphold the rights of the world's most vulnerable children. In 2014, the H&M Conscious Foundation committed to donate approximately $9.3 million to UNICEF's early childhood education initiatives, supplementary to $ 5.3 million committed to programs in Bangladesh. For more information visit: www.hm.com/consciousfoundation.
Ikea "Soft Toys for Education"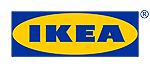 IKEA has supported UNICEF and Save the Children through its global Soft Toys for Education campaign since 2003, by helping provide quality education to vulnerable children. From November 1, 2015 – December 26, 2015, for every soft toy and children's book sold in all IKEA stores, the IKEA Foundation will donate 1 euro (approximately $1.12) to UNICEF and Save the Children education programs. This year's collection features one-of-a-kind soft toys designed by children from around the world. Also, children around the country will have an opportunity to design their dream soft toy by participating in the IKEA drawing competition at any IKEA store. Over the last 12 years, the IKEA Soft Toy for Education campaign has raised more than $102 million, impacting 11 million children in 46 countries. Funds raised through the campaign support UNICEF's "Schools for Africa" initiative which focuses on providing a quality education to the most disadvantaged children by increasing enrollment and retention, teacher training, improving education for children by training teachers, providing educational learning materials, and increasing school attendance. For more information, visit www.ikeafoundation.org. 
K.I.N.D (Kids in Need of Desks)
Three out of five students in Malawi struggle to learn while sitting on the floor or on the ground outdoors. K.I.N.D: Kids in Need of Desks offers desks for children in schools within the sub-Saharan country. With a $65 contribution, UNICEF can provide a desk and a bench for two students, ensuring they have a proper place to learn and concentrate. The K.I.N.D. fund also provides scholarships for girls in Malawi. A donation of $177 delivers one year of education, including tuition, room and board, text books, transportation, a school uniform and learning supplies. These gifts are available for purchase at www.unicefusa.org/donate/be-kind-student-malawi-donate-desk.
Pier 1 Imports

For more than 20 years, Pier 1 Imports® and the U.S. Fund for UNICEF have held a greeting card contest with the winning design being reproduced as an official UNICEF greeting card. The winning card will be sold exclusively at Pier 1 Imports® stores nationwide and on pier1.com during the 2015 holiday season. The Grand Prize Winner of this year's contest for the theme "Spreading Holiday Cheer" is Sriya, age 7, from California. One hundred percent of the sales price of all UNICEF cards sold at U.S. Pier 1 Imports® stores will go to the U.S. Fund for UNICEF to support UNICEF's work to put children first.
The U.S. Fund for UNICEF is also offering a selection of boxed holiday cards ($10 to $20) that can be purchased online at market.unicefusa.org and through UNICEF partners Pier 1 Imports®,  IKEA, Barnes and Noble, and select Hallmark Gold Crown stores. One hundred percent of the purchase price of each pack of holiday cards purchased at Pier 1 Imports® and IKEA stores will go directly to support UNICEF programs around the world.