Congressional Action Teams
Make a Difference for the World's Children 
Join a UNICEF Congressional Action Team (CAT) and our monthly national calls to hear from global leaders, learn how to be an effective advocate, and contribute to our grassroots movement for change.  Supported and trained by UNICEF USA staff, CAT members engage with their Members of Congress to cultivate champions for children. 
We currently have 15 Congressional Action Teams in the United States.
What do Congressional Action Teams do? 
CAT members in each city meet together once a month for a national conference call with guest speakers.  During these calls, members share grassroots victories, practice articulating the issues, and prepare to take action together.  Actions include writing and visiting elected officials. 
Who can join a Congressional Action Team?
You don't have to be an expert on Congress or the issues affecting the world's children to join. Congressional Action Team members include anyone who is of voting age (18+), loves the work of UNICEF, and has a strong desire to make a difference. 
Urge Congress to Continue their Support for UNICEF
Let Congress know why you care about UNICEF.
highlights
The Boston Congressional Action Team meet during one of their monthly meetings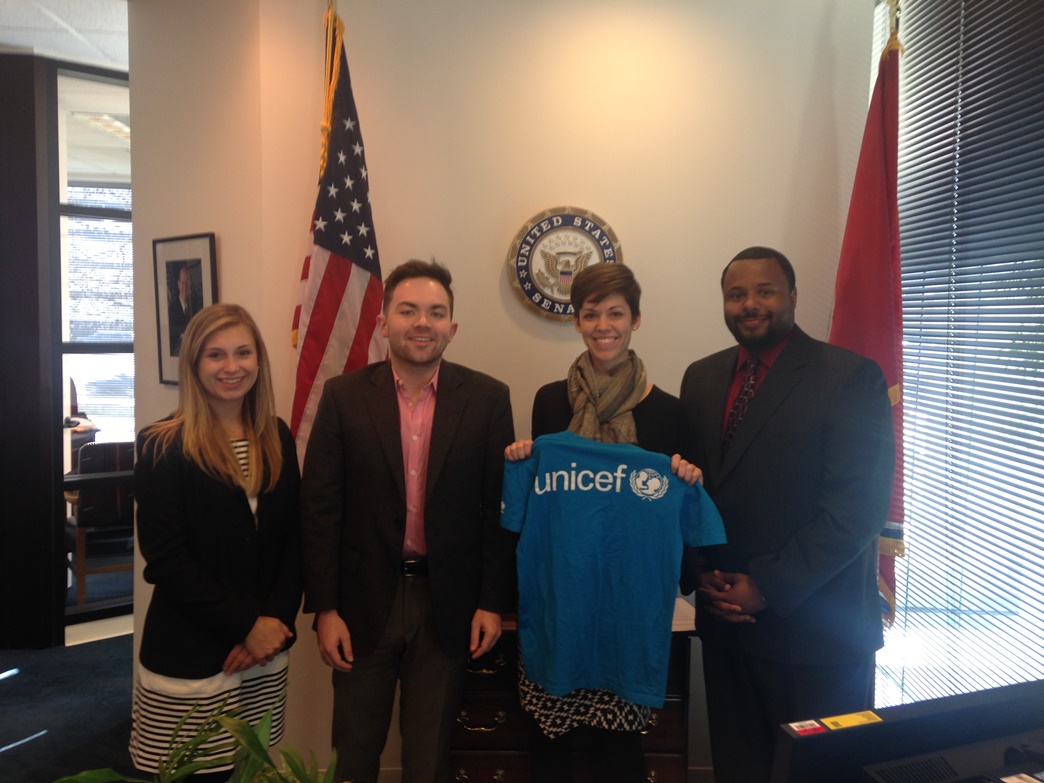 The Nashville Congressional Action Team
The Chicago Congressional Action Team with Congressman Mike Quigley
The New York Congressional Action team meet during a monthly call
The Dallas Congressional Action Team
The Miami Congressional Action Team meet with the office of Representative Jose Felix Diaz
NY CAT members showing their support at the #ChildrenFirst Vigil