Thank you to everyone who joined us for this year's Experience UNICEF!
Experience UNICEF's lifesaving work through an interactive afternoon with the Alliance Theatre at The Woodruff Arts Center
UNICEF USA and the Alliance Theatre at The Woodruff Arts Center hosted a family-centered, interactive event ideal for all ages on Sunday, October 1st. The inspirational and engaging afternoon offered families the opportunity to explore UNICEF's lifesaving programs by participating in interactive arts-based activities to experience how children around the world survive and thrive. The event included activities, workshops and live entertainment.
Kid Power International Dance Zone: Get Active and Save Lives
Global Storytelling: Experience the stories of children around the world
Virtual Reality Film: Meet a child impacted by UNICEF
Global Solutions Workshop: Learn about an issue UNICEF is working to solve, innovate a solution that could help, and bring your idea to life
Emergency Response Simulation: Learn how UNICEF responds to emergencies around the world
Appearances by food trucks, DJ, magician
If you would like to be notified about next year's Experience UNICEF, please email us.
Thank you to the Experience UNICEF Host Committee for their help bringing this event and UNICEF to Atlanta families!
Host Committee: Jill and David Asrael | Wendy and Brandon Bennett | Dr. Hansa Bhargava and Sandeep Yadav |
Drs. Taz and Vik Bhatia | Ginny and Charles Brewer | Anne and Steve Collins | Audra Dial and Matthew Ford |
Dr. Elinor and Rob Douglass | Dr. Toral Fadia and Dr. Chirag Patel | Rebecca and Dr. Sanjay Gupta |
Dr. Gulshan Harjee and Zul Devji | Amy Kim and John Gira | Nancy and Michael Koziol | Cara Isdell Lee and Zak Lee |
Joanie and Ed Michaels | Jeri Moran and Shaun Rawls | Susan and David Nethero | 
Claire Parker and Ibrez Bandukwala | Liz Price and Rick Blumen | Vandana Ramaswamy and Joon Ahn | 
Youth Host Committee: Asha, Alok and Maya Ahn |  Daryn and Sophie Asrael | Aydin and Laith Bandukwala | 
Annie, Kendall and John Bennett | Rania and Kabir Bhatia | Daniel Blumen | Lucy, Charlotte and McHenry Brewer |
Ava, Henry and Robert Douglass | Duncan Ford | Sage, Sky and Soleil Gupta | Will and Addison Gira |
Lily Koziol | Rory Lee | Jacob, Andrew and Sarah Moran | Tenzin and Tara Patel | Davik and Ellora Yadav | Ansley and Jack Yamaato
highlights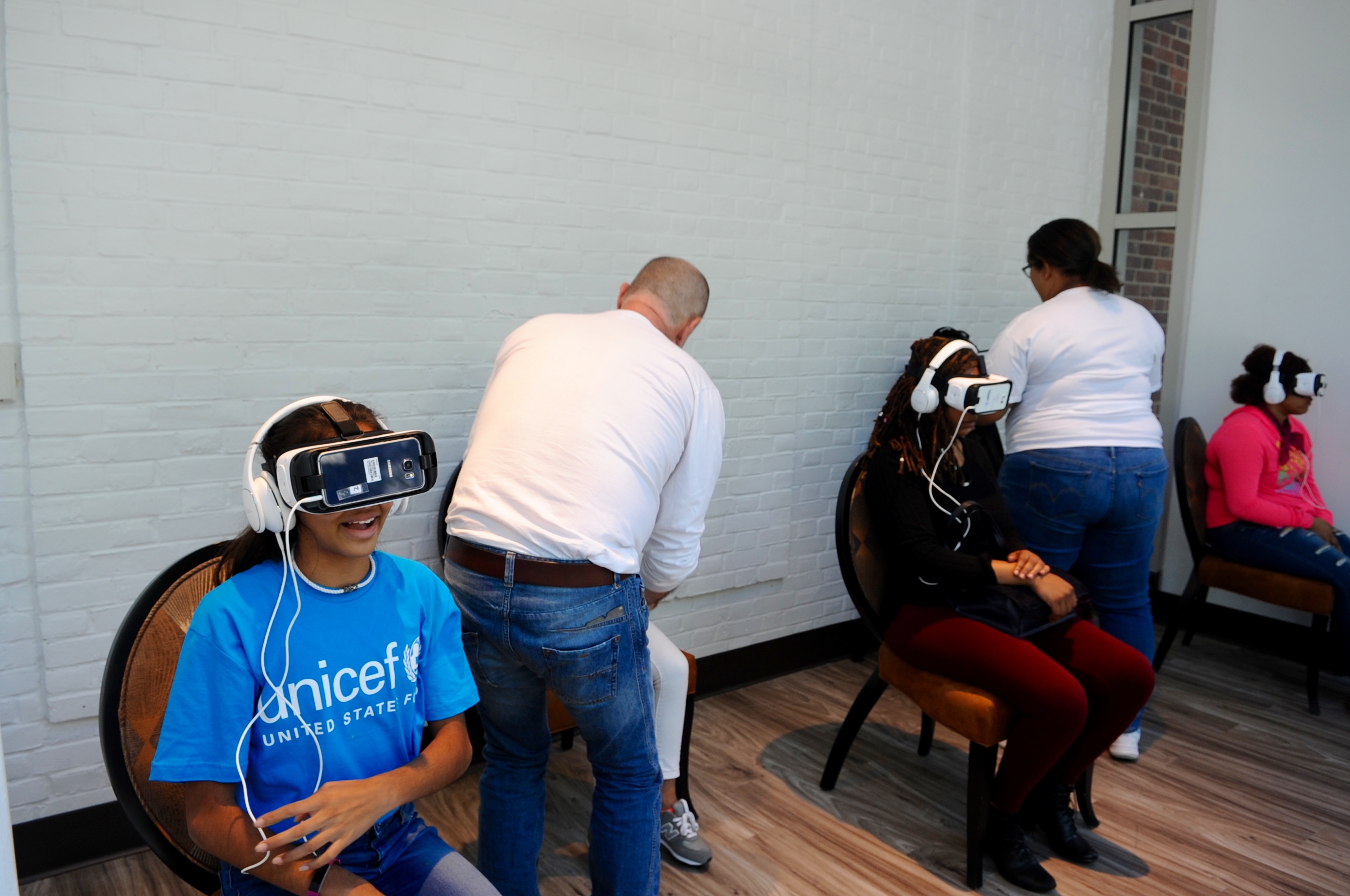 UNICEF USA 2017 Annual Meeting photo 2