Join Kids Fighting Malnutrition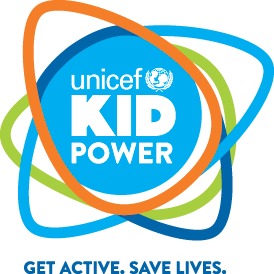 UNICEF Kid Power is a movement powered by kids. Built for a new generation of global citizens, Kid Power uses the world's first wearable-for-good to get kids moving by tapping into their inherent desire to help peers. By joining Kid Power, kids get more active so that children everywhere can grow up healthy.
Kids wear Kid Power Bands, which measure their movement and unlock Kid Power Points – the more they move, the more points they earn. Power Points are converted to funding by partners, and funds are used by UNICEF to deliver lifesaving packets of therapeutic food to severely malnourished children.
Today, 17 million children around the world suffer from severe acute malnutrition. These children are nine times more likely to die than children who are well-nourished. In fact, malnutrition plays a role in nearly half of all under-five child deaths, about 3 million deaths each year.
Join UNICEF Kid Power to put children first and help save the lives of malnourished children all over the world — and create a new generation of active, healthy, globally-minded kids.
Other ways to donate
Donate by Phone

Call 1.800.FOR.KIDS

(1.800.367.5437 to donate by phone)

Donate by Mail

To make a donation by mail, please print out this form and follow instructions on printed document.