Help Children Affected by Violent Conflict in Gaza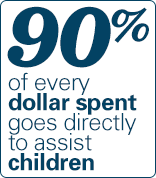 The recent escalation of violence in Gaza and Israel has had a serious impact on children, killing hundreds and injuring thousands. Airstrikes and rocket attacks have exposed them to physical harm and mental distress.
UNICEF is working in Gaza to deliver essential pediatric drugs for hospitals and health facilities, restore access to water and sanitation, and provide emotional and psychological support for children and families.
You can help. Please donate today.
Other ways to donate
Donate by Phone

Call 1.800.FOR.KIDS

(1.800.367.5437 to donate by phone)

Donate by Mail

To make a donation by mail, please print out this form and follow instructions on printed document.