2015 Field Visit to Bolivia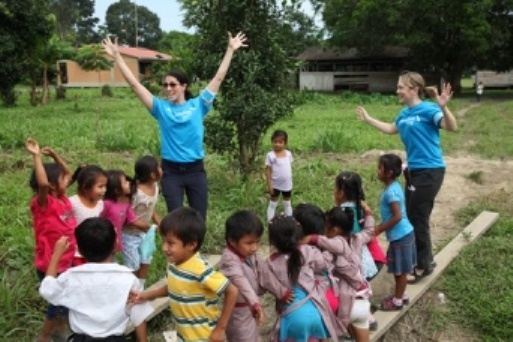 Each year, in addition to supporting general UNICEF programs and occasional large-scale emergencies, Champions for Children vote on a project that a portion of their collections will support. For 2014, Bolivia—a South American nation with more than 50% of the population living under the poverty line--was the group's chosen beneficiary country.
In March 2015, Champions for Children flight attendant volunteers Beth Callahan (DFW), Luis Garzon (MIA), Ivette Geiger (JFK) and Tommy H. Yang (ORD), along with other American Airlines and UNICEF USA Change for Good representatives, traveled to Bolivia to see firsthand the impact their donations are having in the lives of Bolivian children.
For five days, Champions had the opportunity to take part in a wide range of activities supported by Champions' and other donors' donation. Some highlights of the trip included meeting with UNICEF Bolivia representatives to learn about UNICEF's work in the country, touring a hospital and witnessing the birth of a healthy baby girl in Ibuelo, visiting a rural community in La Misión that works to promote prenatal and maternal health, meeting with students at a "Hope Library" in Entre Ríos who are working hard to expand their reading and computer skills, and visiting a health center and an indigenous community in Santa Cruz de la Sierra where they learned about HIV/AIDS prevention programs.
Dallas-based flight attendant Beth Callahan highlighted her experience saying, "I was so honored to be selected for this UNICEF field visit to Bolivia. It really opened my eyes to all of the hard work that UNICEF does around the world with the most disadvantaged children. UNICEF is truly making inroads and progress in many areas and with the help of our Flight Attendants and Admirals Club staff more children are helped worldwide. My visit has really inspired me to do more and recruit Flight Attendants for the Change for Good program. Every penny counts."
Click here to see photos from the trip and here to read about Beth Callahan's experience.