William B. Sherwood is Vice President for Human Resources at UNICEF USA.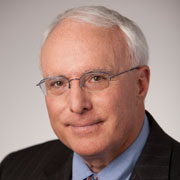 Bill has primary responsibility for all of UNICEF USA's Human Resources strategies, policies and programs in support of the organizational mission and objectives. He plays a lead advisory role to the Senior Management Team in all matters related to strategic organizational development and people-related issues and decisions. He joined UNICEF USA in September of 2010.
Bill has over 30 years experience in talent management, succession planning, assessment and leadership development, executive coaching, mentoring and career counseling. Previously, he served as Vice President of Employee Assistance and Work/Life Services at Corporate Counseling Associates. Dr. Sherwood worked at NYU for several years in positions including Senior Director of Talent Management, Senior Director of Human Resources, and Associate Dean for Administration for the School of Law.
Previously, he spent 20 years in the corporate sector. His most recent position was Vice President of Administration and Human Resources for the R&D Labs of Global Philips Electronics. Dr. Sherwood also served as Director of Counseling Services for Pace University's three Westchester campuses for eight years.
He holds a bachelor's degree in Social Relations from Harvard College, and a masters and doctorate in Counseling Psychology from Rutgers University.
May 2012