Zendaya
Celebrity Spokesperson
Multi-talented actress and Hollywood Records Platinum-Selling Artist, Zendaya, released her self-titled 2013 debut full-length album where she delivered soulful pop with an urban edge. Her first single included in the album, "Replay" was certified platinum for selling 1,000,000 copies in the U.S. this January, and now has over 64 million views on VEVO. Most recently, Zendaya starred in the Disney Channel Original Movie, "Zapped," and she is currently filming "KC Undercover" a topline Disney channel spy television series, in which she stars and co-produces.
Zendaya is best known for her role as Raquel "Rocky" Blue, one half of the comedic duo of young dancers trying to dance her way to stardom, in the hit Disney Channel series "Shake It Up!" Zendaya impressed judges and fans alike on ABC's "Dancing With The Stars", reaching nearly 13 million households every week. Last year, Zendaya released her first advice book entitled Between U and Me: How to Rock Your Tween Years with Style and Confidence. Zendaya continues to be a prominent figure in the fashion world and also has a growing social influence with over 6.8 million followers on Facebook, over 4.7 million followers on Twitter and over 3.9 million followers on Instagram: Join her and #TOT4UNICEF!
Key Club International
National Sponsor

In 2014, Key Club International celebrates its 20th year of support for Trick-or-Treat for UNICEF. To date, Key Club International has raised more than $7 million for UNICEF. All Kiwanis-family raised funds through Trick-or-Treat for UNICEF will support The Eliminate Project, which seeks to eliminate maternal and neonatal tetanus. Key Club International, a student-led service leadership program of Kiwanis International, is the oldest and largest service program for high school students in the world.
MediaVest
National Media Sponsor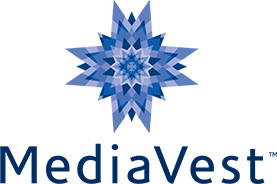 MediaVest is part of Starcom MediaVest Group and one of the leading, full-service media specialist companies. Since 2005, MediaVest has been a proud supporter of the U.S. Fund for UNICEF. This fall, MediaVest is producing a national pro bono media campaign around Trick-or-Treat for UNICEF throughout the month of October.
HSNi Cares
National Sponsor
HSNi Cares and the U.S. Fund for UNICEF are teaming up again this Halloween to save and improve children's lives through Trick-or-Treat for UNICEF. As a proud national sponsor of Trick-or-Treat for UNICEF, HSNi Cares will raise funds through HSNi brands: Chasing Fireflies, GrandinRoad, HSN and TravelSmith.
Throughout September and October, customers will be able make a donation online or over the phone at all four participating HSNi brands. From September 1st to October 15th, HSN will match all customer donations made on the HSN credit card up to $125,000.
On September 26th, HSN will launch a cookbook created by U.S. Fund for UNICEF's national board member, Hilary Gumbel. HSNi CEO Mindy Grossman and U.S. Fund for UNICEF President and CEO Caryl Stern, will join Hilary on air along with HSN Chefs Ming Tsai, Donatella Arpaia and Ingrid Hoffmann at 10pm EST for the 2nd annual HSN Cares Trick-or-Treat for UNICEF Primetime Special. When a customer purchases an item sold as part of this on-air event, HSN Cares will donate 20% of the purchase price to the U.S. Fund for UNICEF.
Exclusively on Chasing-Fireflies.com, customers can purchase one of a kind "I-Trick-or-Treat for UNICEF" tote bags. For each tote bag purchased through October 31st, Chasing Fireflies will donate 100% of the profit, no less than 30% of the purchase price to support UNICEF's lifesaving work for children.
American Airlines
Promotional Supporter

For a sixth consecutive year this October, American Airlines will support Trick-or-Treat for UNICEF through UNICEF's Change for Good on American Airlines. Since 1994, American Airlines has been the proud U.S. airline supporting Change for Good, which converts customers' currency donations and spare change into lifesaving services for the world's most vulnerable children. From Oct. 24-31, American Airlines employee volunteers known as Champions for Children will make a Trick-or-Treat for UNICEF-themed announcement on selected international flights and collect donations of foreign and domestic currency from customers. In addition, American's people will have the opportunity to engage in fundraising efforts to support Trick-or-Treat for UNICEF throughout the month.
BuyCostumes.com
Proud Supporter

BuyCostumes.com is one of the largest internet retailers of costumes and event decor, and this fall will support the U.S. Fund for UNICEF by donating ten percent of all orders using the code "TOT4UNICEF" to Trick-or-Treat for UNICEF. Customers will also be able to make an additional donation when shopping the site as well. Visit BuyCostumes.com/UNICEF for more information.