The first 24 hours of a baby's life are crucial. About a third of newborns—around 1 million babies—die within the first day.
New research in the Lancet explains why. The main causes of death are infections, asphyxia and low birth weight—all preventable with these five simple, low-cost strategies that UNICEF can deliver even in the poorest countries.
1. Use a bag mask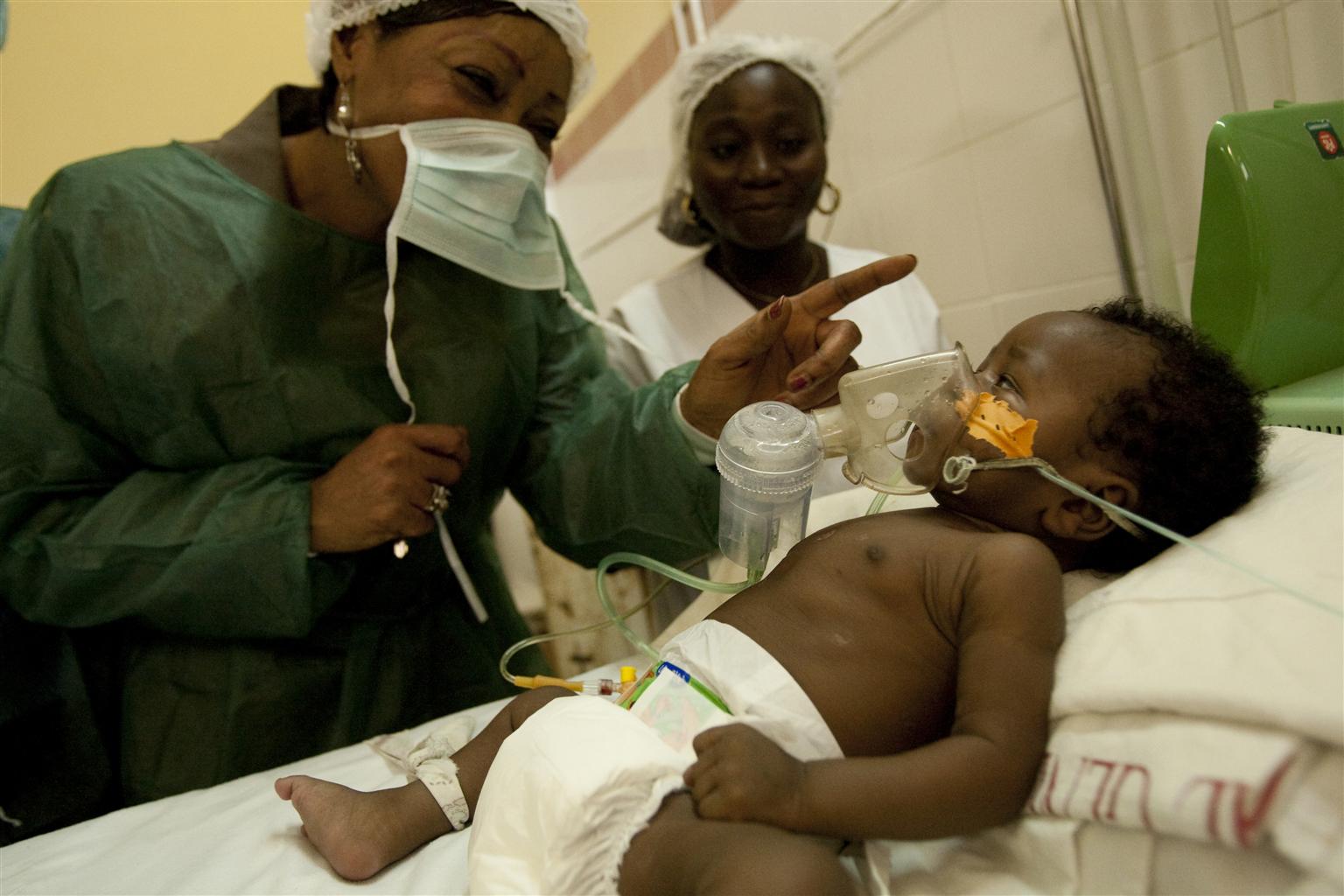 Hospital Director Sidonie Kinzonzi greets a baby wearing a respiration mask at the A. Cisse Hospital in the coastal city of Pointe-Noire, Republic of the Congo, 2010. © UNICEF/NYHQ2010-2810/Asselin.
Health workers can resuscitate a child using a bag mask that costs just $5. Asphyxia, or the inability to breathe, accounts for 25% of newborn deaths. Research shows that resuscitation training in facilities can reduce early neonatal deaths by 38%.
2. Wrap them up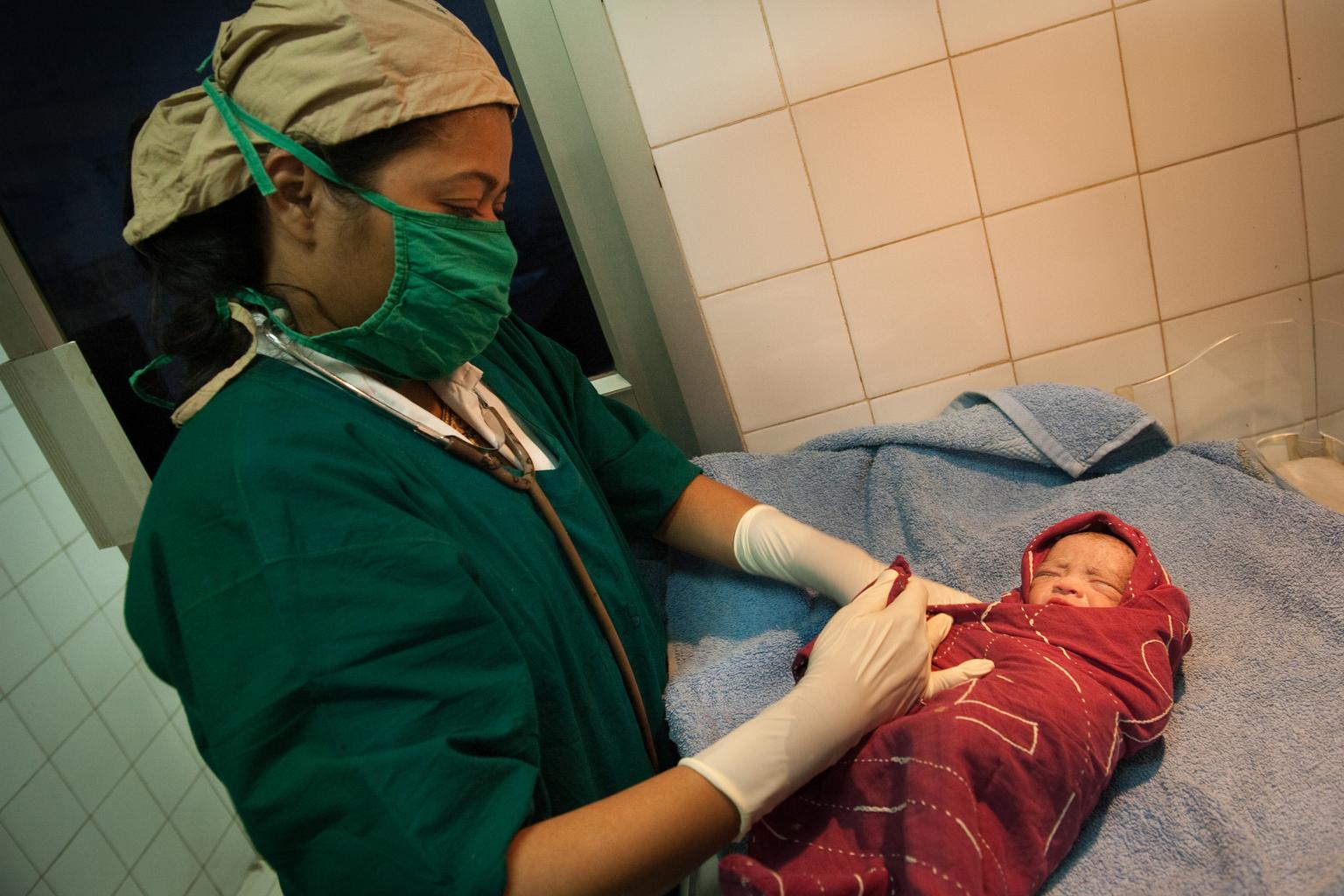 A doctor wraps up a boy born in Dhaka, Bangladesh, on Feb. 2, 2014. © UNICEF/BANA2014-00264/Khan.
Staying warm is essential for every newborn, but such a simple step can be overlooked by untrained birth attendants. Thermal care includes drying the baby immediately, delaying bathing, covering the baby's head and maintaining skin-to-skin contact with the mother. Together, these methods could prevent 20% of neonatal deaths caused by preterm birth complications.
3. Clean the cord
A health worker ties the umbilical cord of a newborn child who lies on a UNICEF-sponsored, locally crafted warming table in a health center in Kita, Mali. © UNICEF/MLIA2010-00404/Asselin.
Infections such as maternal and neonatal tetanus can be transmitted easily when the umbilical cord is cut with unsterilized equipment. Chlorhexidine, a basic antiseptic, costs just a few cents and helps stop infections. Using chlorhexidine is associated with a 23% reduction in the risk of neonatal mortality.
4. Breastfeed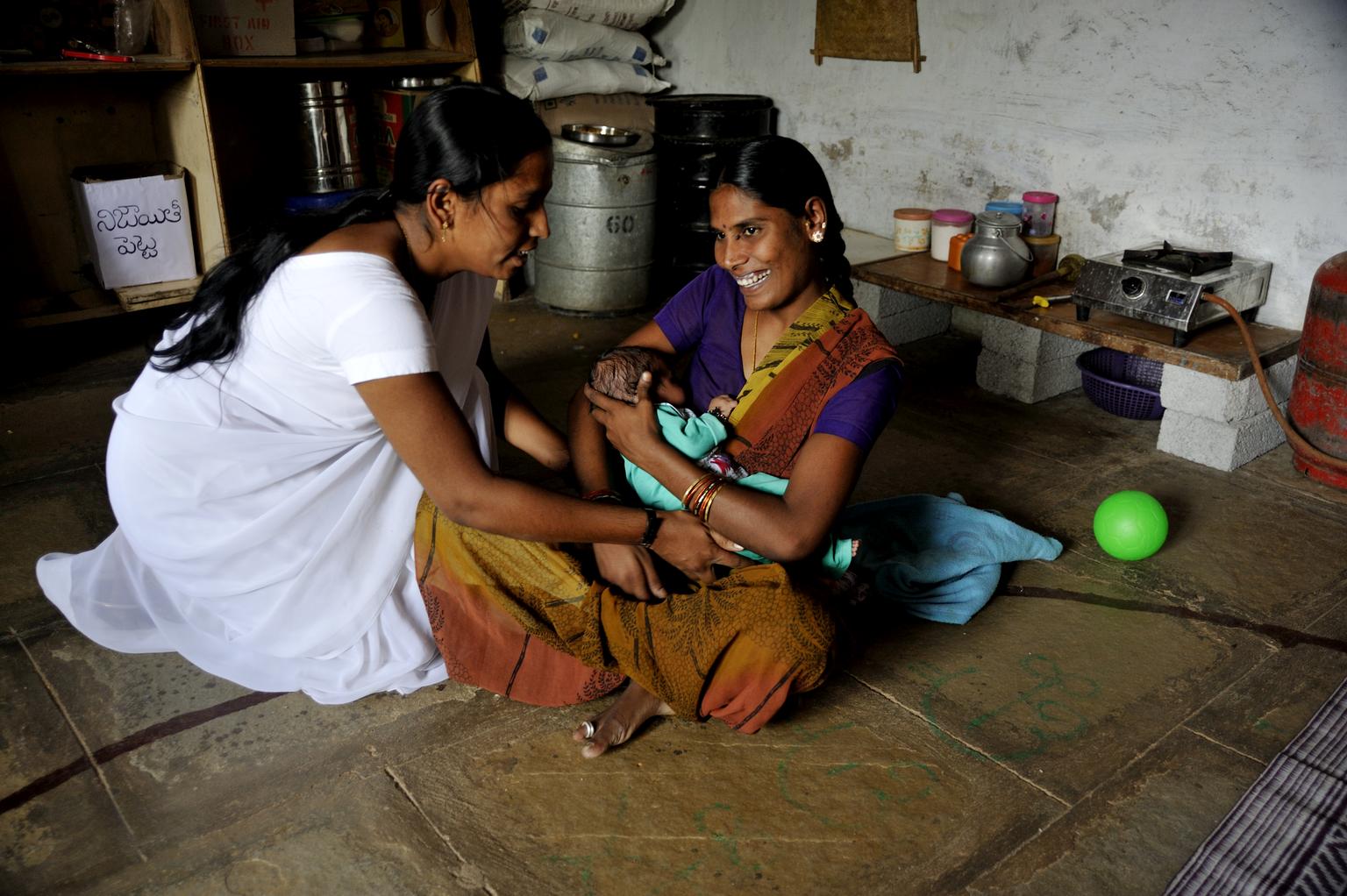 A young lactating mother in India is monitored by a local Auxillary Nurse Midwife. India, 2014. © UNICEF/INDA2014-00118/Biswas.
Breastmilk is the single best source of nutrition for infants, and it supports their immune systems by delivering antibodies from mother to child. Breastfeeding within the first hour after birth can be lifesaving. According to one study, early initiation can reduce neonatal mortality by 44%.
5. Hold them close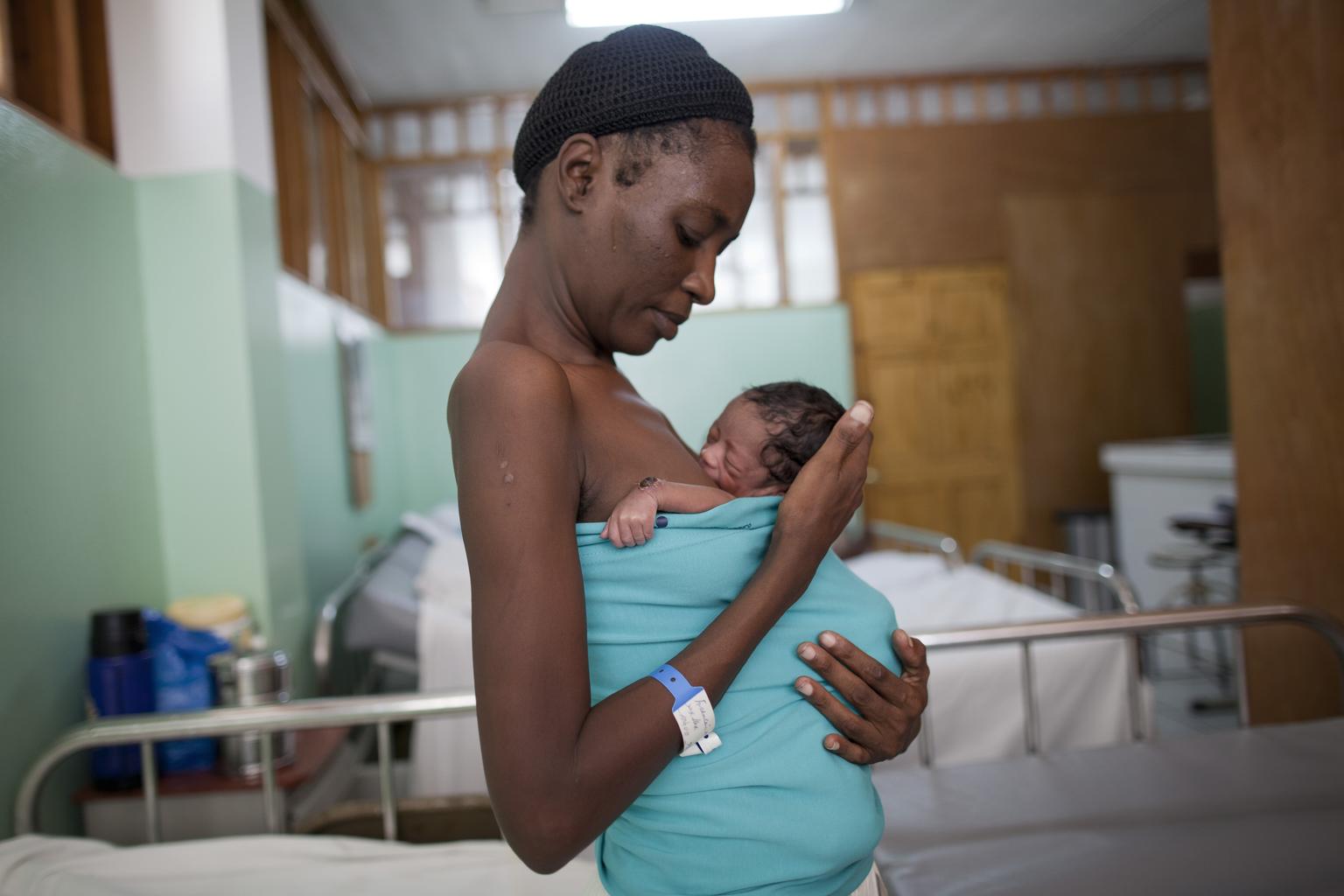 Marie Michelle Francois holds her premature baby at the UNICEF-supported maternity ward of the State University Hospital in Port au Prince, Haiti. © UNICEF/HTIA2012-00325/Dormino.
For premature babies, a technique called kangaroo mother care involves keeping the baby warm through constant skin-to-skin contact on the mother's chest, helping to regulate the baby's temperature, breathing and brain activity. It also promotes the flow of breast milk and helps prevent infection. The technique can reduce the risk of neonatal mortality by 51% in preterm or low-birth weight babies.
Read more in the Lancet's Every Newborn Series.