U.S. Fund for UNICEF Special Offers
Learn how American Airlines and Delta, are supporting UNICEF. 
Offers that Benefit UNICEF
American Airlines: A Little Change Makes a Big Difference

While traveling  around the world, you can use your spare currency to make a difference in the lives of children in need. Through UNICEF's Change for Good program on American Airlines, travelers can make donations of foreign and domestic currency on select American Airlines international flights and at Admirals Club® and Flagship Lounges®. Every euro, pound, peso, yen, dollar, etc., donated will help UNICEF provide a healthier, happier future for children around the world.
Change for Good is an innovative partnership between UNICEF and the international airline industry. American Airlines has been the participating airline in the U.S. since 1994, making Change for Good one of American's largest, and longest-running charitable programs.
H&M: New Born Exclusive
H&M's New Born Exclusive collection, exclusively available online, is a range of clothing and accessories for babies.  10% of the purchase price of each item sold will be donated to help UNICEF deliver life-saving vaccines. Please visit H&M's site for more details.
Delta  

Delta SkyMiles® members can put their unused frequent flier miles to good use by donating them to the U.S. Fund for UNICEF. SkyMiles members can visit the link below for more information and to donate miles:
Delta SkyMiles members: www.delta.com/skywish
L'Oréal USA - Giorgio Armani Fragrances
Giorgio Armani Fragrances' Acqua for Life Campaign Supports the UNICEF Tap Project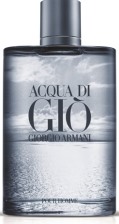 For the sixth year, Giorgio Armani Fragrances returns as national partner of the UNICEF Tap Project, a U.S. Fund for UNICEF initiative that helps UNICEF provide clean water, sanitation and hygiene education for children worldwide. Through its "Acqua for Life" campaign, fans of Acqua di Giò for men and Acqua di Gioia for women can join the company in helping support this campaign, now in its ninth year.  From March 1-31, 2015, for every purchase of an Acqua for Life Acqua di Giò limited edition, the company will donate 100% of profits (equal to approximately 10% of the retail sales price) to support the campaign, as well as $5 for each Acqua di Gioia gift set and each Acqua di Giò and Acqua di Gioia perfume spray or cologne purchased in the U.S.  In addition, the company will donate $.025 -- the funding equivalent of one day of water for a child in need -- for every fifteen minutes a user goes without his or her phone on the UNICEF Tap Project mobile web app at www.uniceftapproject.org, up to $100,000, from March 1-31, 2015, to support UNICEF water and sanitation programs. Giorgio Armani Fragrances will make a minimum guaranteed donation of $500,000 from all Acqua for Life promotions during this period.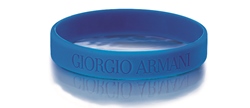 Also, new this year, Giorgio Armani Fragrances will donate $1 to the U.S. Fund for UNICEF for each Acqua for Life Bracelet purchased that comes with sample fragrance from March 1, 2015, to June 30, 2015, or while supplies last.