The UNICEF Audrey Hepburn® Society Ball
The U.S. Fund for UNICEF is proud to announce the second annual UNICEF Audrey Hepburn® Society Ball to celebrate the outstanding humanitarian leaders who make our work possible. The black tie gala will raise critical funds for UNICEF's lifesaving work.
Our honorees this year, Janice and Robert McNair, residents of Houston since 1960, are extraordinary philanthropic leaders committed to improving lives. They have given generously to a wide array of charitable, scientific, literary, educational and religious organizations through the Robert and Janice McNair Foundation. Robert McNair is the founder, chairman and chief executive officer of the Houston Texans.
Tuesday, October 14, 2014

Black Tie
Attend the Event
Join us at our premier event in Houston to celebrate the work of UNICEF.
Honorees
The Inaugural Margaret Alkek Williams Humanitarian Award
Janice and Robert McNair
Presented by
Margaret Alkek Williams
Event Details
Gala Chairs
Penny and Paul B. Loyd Jr.

Hannah and Cal McNair

Alicia and Lance Smith
Tiffany and Rick Smith
Honorary Chair
Headline Performance
Grammy Award Nominee
Oleta Adams
highlights
Honoree and Audrey Hepburn Society Philanthropist of the Year, Margaret Alkek Willilams with Jim Daniel.
Celebrity Emcee, Jesse Metcalfe with fiancee Cara Santana.
Celebrity Entertainment, Il Volo with Jesse Metcalfe.
National Board Member, Dikembe Mutombo with wife Rose Mutombo.
Co-Chairs Donna and Robert Bruni.
Honoree Margaret Alkek Williams with Chair of The Audrey Hepburn Society, Sean Hepburn Ferrer, Audrey Hepburn's son.
Margaret Alkek Williams with Honorary Chair, Joanne King Herring.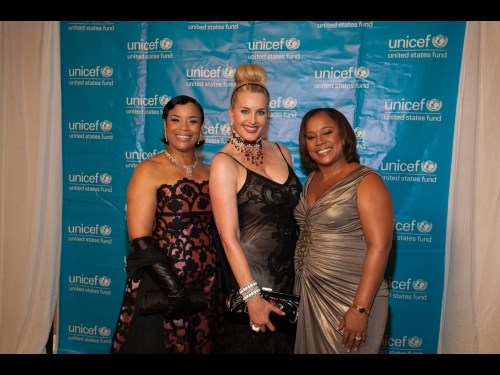 U.S. Fund for UNICEF, Southwest Region Board Chair, Eileen Lawal with Board Member Kimberly DeLape and Regional Managing Director Dr. Monica Williams.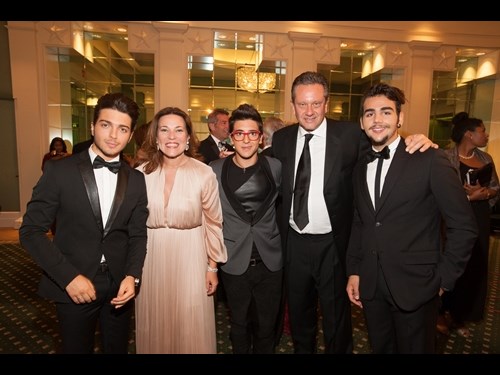 Board Members, Bobbi Kirlin and Eileen Lawal with Jesse Metcalfe and Cara Santana.
Karin Hofer and Sean Hepburn Ferrer with Il Volo.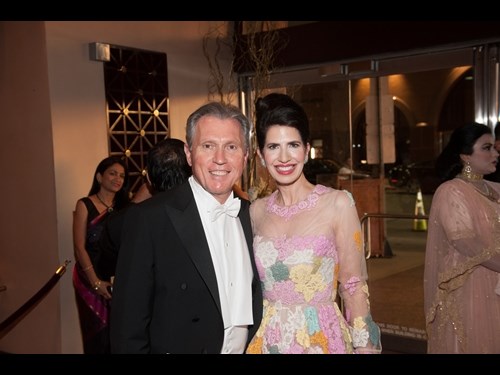 Co-Chairs Kelli Cohen Fein and Martin Fein.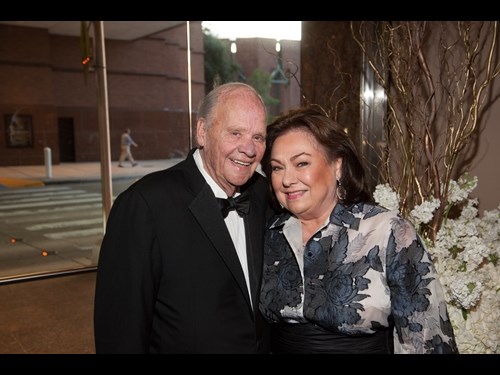 Co-Chairs Rose and Harry Cullen, Sr.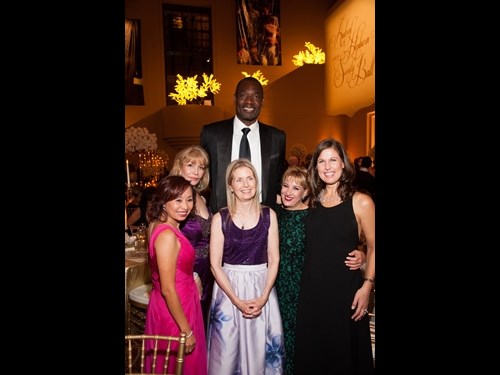 National Board Member, Dikembe Mutombo with Southwest Region Board Members Susan Boggio, Louise Ng, Ann Holmes, Mariana Servitje and Laura Torgerson.
Highlights from last year's ball
In this video, see highlights from the UNICEF Inaugural Audrey Hepburn® Society Ball on Friday, September 6, 2013. More than $663,000 was raised for UNICEF's lifesaving programs worldwide.
For more information, please contact:
Daley von Wenckstern
(832) 463-2421
Audrey Hepburn ® Trademark: Property of Sean Hepburn Ferrer and Luca Dotti, ALL RIGHTS RESERVED.
Gala Committee
Margaret Alkek Williams
George Anderson
Ericka Bagwell
Monica Hartland and John Blaisdell
Susan and Dan Boggio
Chree Boydstun
Kris Cogliano
Molly and Jim Crownover
Rosanette and Harry H. Cullen, Sr.
Rania and Jamal Daniel
Jim Daniel
Anne and Charles Duncan
Sidney and Don Faust
Kelli Cohen Fein and Martin Fein
Larry V. Green, Esq.
Thecla Harper
Joanne King Herring
Ann and Tod Holmes
Janice Hunter
Renee and Charles Hunter
Rosemarie and Matt Johnson
Catherine and Andrew Kaldis
Leela and Nat Krishnamurthy
Neda Ladjevardian
Eileen and Kase Lawal
Linda Lorelle and Lou Gregory
Lucinda and Javier Loya
Cora Sue and Harry Mach
Joanna and Brad Marks
Monty Meave
Nidhika and Pershant Mehta
Marsha L. Montemayor
Rose and Dikembe Mutombo
Bobbi Kirlin and Joel Oppenheim
Roy G. Perry
Gary Petersen
Cynthia and Anthony Petrello
Yamile and Arturo Salomon
Rosemary and Matt Schatzman
Becca and Scott Schwinger
Michelle and Alan Smith
Phoebe and Bobby Tudor
Betty and Jesse Tutor
Donna and Tony Vallone
Paul-David Van Atta
Andrea and Bill White
Mia and Remus Wright
Rini and Edward Ziegler
as of August 1, 2014